The highly politicised arrest of prominent journalist and free-speech advocate Tommy Robinson has unleashed a wave of outrage across Britain.
Robinson, one of the country's best known Human Rights activists, was arrested doing his job outside Leeds court.  There to document another Islamic grooming gang case, he was arrested on a Breach of the Peace charge and subsequently sentenced to 13 months in prison – simply for the act of reporting on child molesters.
The incident gave another chilling example of the depths to which the state will stoop in order to protect child abusers – especially when those child abusers are of the Islamic variety.
This particular case received so little mainstream coverage as to be negligible. Robinson, a former journalist for Rebel Media, was simply in attendance to document and issue that our entire civil society is scared to face up to – which is, large groups of Muslim men (predominantly Pakistani) forcing young (white) girls to be their sex slaves, in towns and cities all across the nation.
Numerous governments, criminal in their neglect, have effectively facilitated the rise of these grooming gangs over a period of decades. The responsibility for internal British issues ultimately falls at the door of the Home Secretary – one Sajid Javid, recently appointed by Prime Minister Theresa May.
Javid claims to be a non-muslim, yet swore the oath of Parliament on the Koran – which gives us legitimate reason to think that he's lying to the British people about his faith. His wife and children are practicing Muslims.
In fairness to Javid, we have not seen the links to Jihadists that seem to go hand in hand with many Muslim politicians – and we have looked for them. In doing so we found, through his career in finance, that he appears to be the archetypal Tory.
The Jury is out on Javid, so we will give him the benefit of the doubt – while continuing to ask of him, the questions of hardened sceptics, as should happen with any politician.
Javid, only recently appointed as Home Sec, is dealing with the biggest cultural crisis of modern times, as millions of angry patriots prepare to take radical action against the erosion and destruction of Britain's hard won freedoms.
You might be forgiven for being sympathetic towards Javid walking into such a powder-keg situation. Yet, in the spirit of scepticism, given his apparent attempts to mislead the people on matters of faith, we should employ caution when attempting to establish Javid's motives.
The extreme sceptic might suggest its more than a coincidence that Robinson was arrested so soon after Javid came to power – that, as Home Secretary, he might be orchestrating the whole affair to bring about the demise of a fierce and popular opponent.
Given that Britain's jails are ruled by the most notorious Islamists who radicalise vulnerable prisoners by running a Sharia compliant prison, ruled by force, Robinson will be/is number 1 target.
His life is in great danger.
We shouldn't have to spell out the potential ramifications of one of Britain's leading human's rights activists and journalists being murdered inside prison, after being placed in danger through politicised charges.
Conversely for Javid, this might also be a possibility which subsequently allows him to play the Good Muslim and personally intervene to free Robinson – hoping to drum up sympathy for a future run for Tory leadership and subsequently Number 10.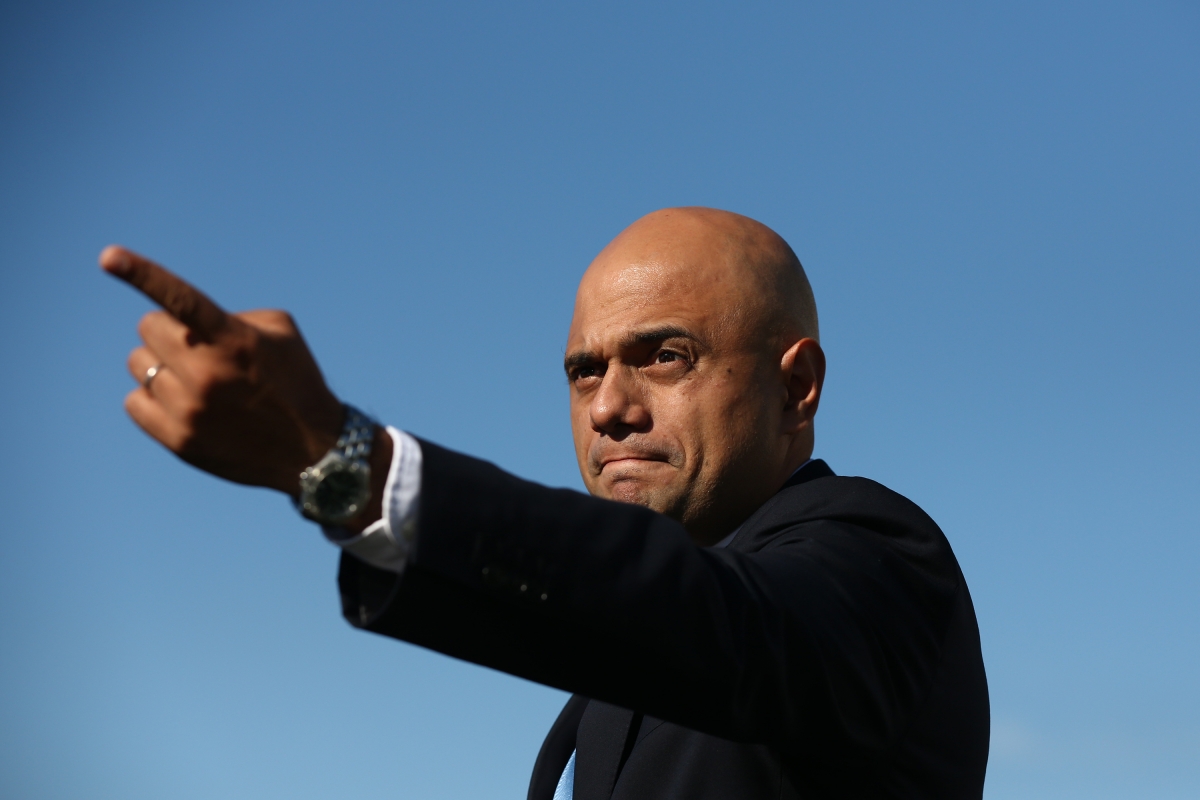 However, as mentioned, at Column 5 we prefer to use the benefit of doubt and apply caution when judging a person's character, until we find concrete evidence to the contrary. As such, we will take Javid at his word as a man of peace.
Indeed, Tommy Robinson's crisis gives Javid an almost perfect opportunity to prove this. The Home Sec, as mentioned, has the power to intervene in such case.
Javid should take that opportunity and couple it with a widespread investigation into Islamic grooming gangs and other general nefarious goings-on in that "community". It would send a clear message that he is a Home Sec for all and not just for a privileged minority.
We sincerely hope he takes that stance.
Whatever Javid does, in the short-term, anger will continue to bubble as the oppression of patriots continues – the mass march in support of Robinson (as well as worldwide messages of support) on 9th June in London has shown that the people are fully awake. Temporarily directionless, no doubt, but awake nonetheless and bitterly disillusioned.
If Robinson is harmed in prison, this powder-keg situation could explode.
Our advice to Javid: Handle with Care.